World Headquarters Honbu Dojo France
Région Ile-de-France

RNA-N° W922005708
SIRET 75271217400016

Tel: +33 (0)603.913.516
kyokushin.boxing@gmail.com




Jacqueline Vukčević

WKBO-MONTENEGRO-PRESIDENT

IKBO BRANCH-MONTENEGRO

Head Martial Arts Instructor Kyokushin I.K.B.O
Official Members of the President's Cabinet office WKBO
Member of the office international commission of grades

Champion International -Kyokushikai & Kick-Boxing


World Headquarters Honbu
Montenegro Dojo
D.o.o."Milan' Security Bodiguard
Company
N°/ 03169367-906
Ministry of Finance

kyokushin.montenegro@gmail.com

La Dernière mise à je 06-juin-2018 21:56 +0200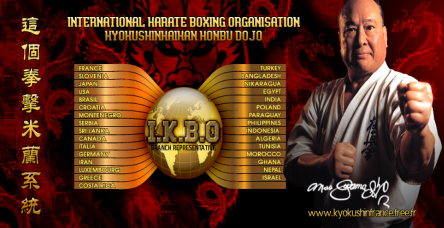 Located in France-Corsica.Montenegro,Russia Sloveniq,Japan,Brasil,Chile,Izrael,Italia,Croatia,Germany,
Luxembourg,Greece,Costa-Rica,Turkey,USA,Nikaragua,
Egipt,India,Poland,Paraguay,Saudi Arabia,Philippines,
Indonesia,Serbia,Canada,La Cote d'Ivoire,Spain,Pakistan,
Avganistan,Algeria,Iran,Maroco,Ghana..And a lot more organization in the same States but in various regions...
The World IKBO Kyokushin Boxing Ryu, is currently one of the styles -booming recognized for its effectiveness. It is represented in more than 64 Country with 600 Clubs -Organization around the World
Karate and martial arts training facility for kids, children and adults. We teach full contact karate and self-defense, Our Karate school has affiliations with the WKBO-World karate Organization and World Martial Arts Federation). Kyokushin IKBO Karate has a long history since 1997 . Milan Radovic is the Kancho instructor with over 80 titled...National-International ,mostly gold medal! ...
With Honor& Respect… !!
Milan Kancho World President IKBO
Welcome, OSU
Arigatou gozaimashita
ありがとうございました
Kyokushin Karate - A "Hard" Karate Style
*******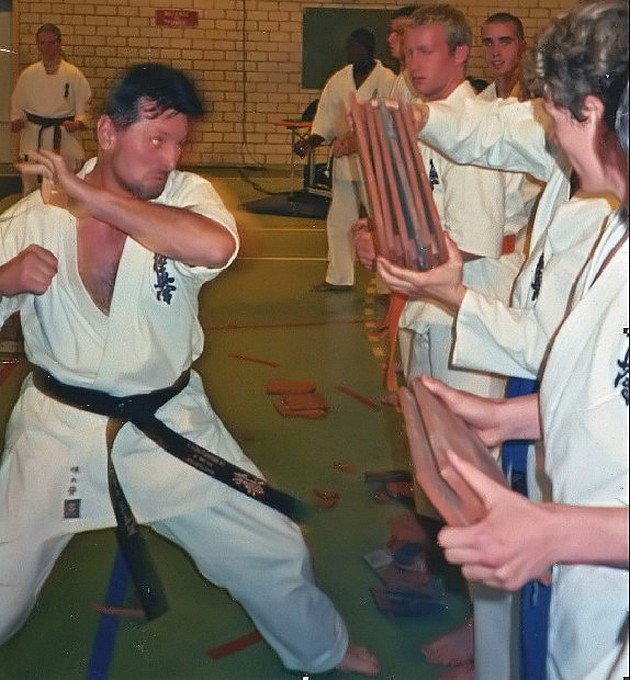 Je ne recherche rien de particulier...
Et je ne le suis pas non plus un héros un homme pas comme les autres c'est certain.
Un sentiment de révolte et d'injustice. Voilà ce que m'inspire... Je suis quelqu'un de sincère ...
J'aime l'honnêteté la gentillesse le courage l'amitié la volonté la persévérance la franchise le respect la politesse aider son prochain .Et toutes la belle chose de la vie.
Je n'aime pas l'hypocrisie l'avarice la jalousie le mensonge la paresse la méchanceté des moqueries mais il faut toutes sortes de gens pour faire un monde et il faut parfois savoir accepter?!
Voilà dans quel monde je m'exécute. Un monde pourri où le cul est roi.
Je vis dans un monde utopique...un lieu où la loi du plus fort se fait respecter un lieu où des peuples infortunés gémissant sous un joug de fer, le genre humain écrasé par une poignée d'oppresseurs, une foule affamée, accablée de peine et de faim, dont un monde de lâches boivent en paix le sang et les larmes, et partout le fort armer contre le faible du redoutable pouvoir des lois.
On comprend toute la lâcheté qui prédomine dans ce petit monde, d'intellectuels qui se conforte dans la dérision de leurs guerrières littéraires, ignorant la misère du monde qui les entourent.
Un lieu où la compétence n'est pas primordiale un lieu où l'humain sous-développé prolifère à grande vitesse.
(Je ne parle pas du QI ni de culture générale « mais de l'humanité simplement de ça...

Merci de m'avoir lu. !

Milan.OSU!