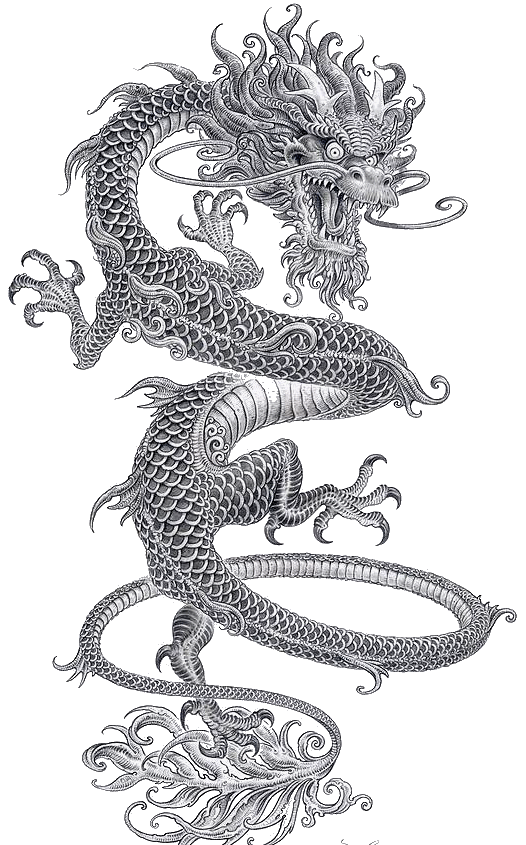 The World Martial Arts MMA-IKBO Kyokushin Boxing Ryu,
is currently one of the styles -booming recognized for its effectiveness.
It is represented in more than 133 Country -Organization affiliated around the World

Personal Defense-Kickboxing -Karate -Martial Arts training facility for kids,
children and adults. We teach full contact and self-defense,

Everywhere in the world Kyokushin Boxing by Kancho Milan is recognized.
IKBO-It is a training system on the strength and efficiency
With different strategies of attack - defense with bare hands

World Headquarters Honbu Dojo France-Germany-Montenegro

ikbo.honbu@gmail.com
wkbo.honbu@gmail.com
kyokushin.montenegro@gmail.com

The mental benefits of karate.!
The benefits that karate secretes often stem from the need for the mental presence it requires, accompanied by work of observation. This sport improves personal performance and aims for self-control. It also stimulates the memory with the technical sequences. Indeed, by doing katas, the karateka memorizes long series of movements that look a bit like dance movements. The majority of these movements are learned and interpreted to perfection, and require good coordination of the feet and fists for the movements. In addition, the neural pathways of the brain give greater understanding of complex ideas and force the karate practitioner to give the best of himself to face the challenges of life in general. Karate requires respect for others, humility, or the use of courteous and respectful language. In addition, thanks to the practice of karate, you will be able to release the accumulated stress after a hard day of work
.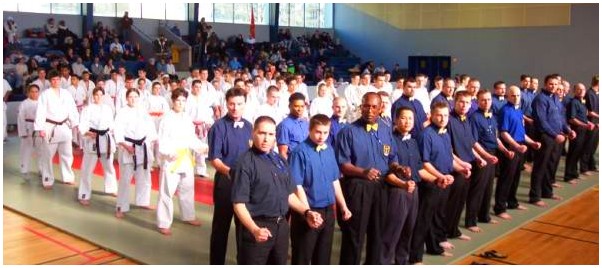 Karate and self defense can be very beneficial for health if its practice is adapted. Generally speaking, karate will involve coordination and balance. Depending on the age, the practice of karate will bring specific benefits. In children, it allows the work of lateralization and precision of gestures. Working in pairs or in groups during training helps develop social relationships. In adolescents and young adults, karate can have educational virtues: it allows to channel the will and energy, while learning to lose, to win and especially to respect the rules of the game. , it allows a physical maintenance. Finally, when we get older, the practice of katas (gymnastic form of karate) is almost a treatment for neurological and muscular aging. In the elderly, the practice of gymnastic karate maintains balance and muscle mass: it is a means of preventing falls and, by the same token, fractures, in particular that of the neck of the femur.

Ōyama Masutatsu !
He spent his life fighting. Against wrestlers, boxers, bulls, against men and the ideas of his time. Oyama Karate occupies a special place in the world of martial arts. A place won by the strength of the mind and body of one who was undoubtedly one of the greatest masters of the 20th century
Kyokushin-Ryù (School of the Ultimate Truth) is considered to be one of the toughest, most effective and uncompromising styles of Japanese Karate. KYOKUSHIN KARATE is above all an art of combat, and combat necessarily involves contact, no contact, no combat therefore, no Karate. << The students of Kumite combat Kyokushin gradually overcome fear and develop courage . Kyokushin fight is a brave Kumite.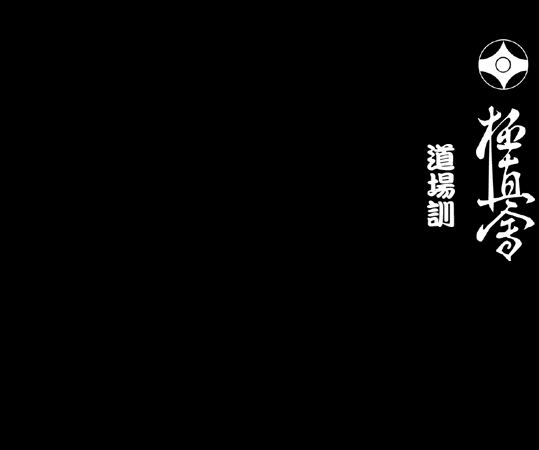 Doctors regularly recommend playing sports to feel good and have excellent health. There are many sports activities in which you can choose the one that is right for you. If you have chosen karate, learning it brings physical and psychological benefits. Since it is a combat sport, it should not only be viewed as a means of self-defense, but it is also a sport that follows a way of thinking.
インターナショナル空手 組織-極真·ボクシング​​フランス
Everywhere in the world Kyokushin Boxing by Kancho Milan is recognized.
IKBO-It is a training system on the strength and efficiency
With different strategies of attack - defense with bare hands

Welcome, OSU !

ありがとうございました
Milan Kancho World President IKBO
Kyokushin Karate - A "Hard" Karate Style !